Salam warga gunung online..
masih tercari-cari beg hiking terbaik? Apa kata anda dapatkan barang baik ni..
The bestselling backpacking series on the market just got even better. Known for its ability to be taken all over the world, from the summit of Everest to a backpack trip through your local wilderness, the fourth generation of Aether builds upon its reputation for combining clean design, custom fit and outstanding load carrying comfort. Amongst a plethora of upgrades, the new IsoForm⁴ CM™ hipbelt adds stiffness and padding for even better performance with heavy loads. Amazingly, all this comes with no increase in weight.
Lightweight and comfortable Aether 70 is a versatile pack with adequate space and organization for weekend or weeklong trips lasting 3 to 7 days.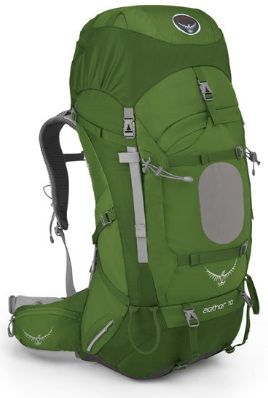 Features:
■Attach an AddOn™ style pack such as the Daylite daypack using the built-in cord loops.
■Keep water bottles or other gear easily accessible in the side pockets featuring access from the top or side.
■Each Aether Series pack features dual ice axe loops and bungee tool tie-offs.
■External hydration sleeve in backpanel simplifies refilling and protects pack contents from spills.
■Large stretch mesh front pocket for quickly stashing extra gear.
■New hipbelt pockets provide secure storage that's easily accessible while hiking. Perfect for digital cameras, GPS, snacks, etc.
■The compression strap on the side stretch woven pocket can be routed externally or internally to secure your gear.
■Strong J-zipper on front panel provides quick access to gear in main compartment.
■The top pocket quickly converts to a lumbar pack with a built-in hipbelt.
■Easy to find red compression straps compresses loads for fit and stability
■Wide-mouth access sleeping bag compartment with divider.
■Every Aether Series pack features removable sleeping pad straps.
■Zippered top pocket offers storage for smaller items like maps and headlamps
Specifications:
Size : Medium..SIze M untuk orang malaysia!
Recommended load : 25 to 30kgs
Dimensions : 81 x 36 x 31cm (HxWxD)
Weight : 2.14kg...ringan giler!
Volume : 70 litres ...bolehlah setakat trip v2 8 hari..selamba aje..
Normal price kat tear proof = RM
1259.00
Saya nak tolak murah aje = RM
799.00
Original ke? yes sudah pasti. kalau minat jangan tunggu lama-lama..
PM me or call 0164438409 for best price ye..barang baru ni, still dalam packing..
Nak pos boleh, nak COD pon boleh...(KL, Bangi, Kajang)
thank you gunung online.