Salam, ni barang baik ada2 biji je ni..
Jenis Model : Dueter Air Contact 65+10
spec:
The solid crew for journeys of discovery. Excellent back comfort and top spec features make them comfortable transporters, sturdy provision chests and easy to access kit bags all wrapped into one. With their mobile Vari Flex hip fins, Vari Quick System and X-Frames, one carry system suits all moderate to heavy loads whilst remaining stable, flexible and transferring the load efficiently. The Aircontact System with its clever back padding arrangement fits the back extremely comfortably whilst providing excellent all-round ventilation.
Details:
■energy saving comfort due to the anatomically shaped and pivoting Vari Flex hip fins, which follow your every move - doubly reinforced
■precise load control due to compression straps on hip fins
■Pull-Forward hip belt buckle, easy to fasten even when heavily laden
■Stable multi-chamber aluminium X-frame transfers load to the hip belt
■Head moulding and positionable lid pocket with compression strap allow freedom of head movement
■Three side compression straps
■Hydration system compatible side bellows pockets
■Hip belt zipped pocket
■Lid pocket
■Two daisy chains
■Top lid attachment rings
■Ice axe loop
■Lower side pockets for tent poles
■Double-layered base
■Integrated detachable rain cover
■Zipped map pockets at the front
Weight: 6/3 lbs/oz / 2800 g
Volume: 3970 cubic inches /65 litre
Size:
33 / 15 / 11 (H x W x D) inches
83 / 38 / 28 (H x W x D) cm
Material: Deuter-Ballistic / Deuter-Ripstop 330 / Deuter-Duratex
beg ni dapat anugerah Outdoor Gear of the year 2009.
Warna : Merah Grey
code: 4640 anthracite-fire
Original ke pirate: Original ...confirmed. Nombor siri ada, YKK zip, semua boleh cek..
Condition : Baru..still dara, still fresh..masih virgin...tak pernah guna lagi. 10/10...Tag pun belum tanggalkan lagi.
Delivery mode: Cash on delivery. Tengok dulu, kalau puas hati terus beli.
Delivery Area : KL/Bangi/Kajang/ 20 km radius
gambar? sila lihat dibawah..
sesuai untuk newbie beg ni..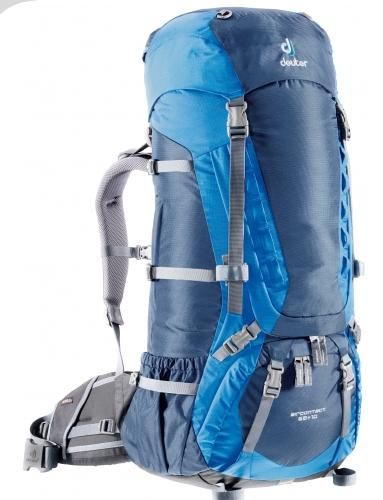 harga kat
http://www.deuteronline.com/?wpsc-produ
... tact-65-10, dia letak RM720.00 hingga RM899.00.
kalau harga kat mudah.my untuk baru dan original dalam RM RM 764.15.
so harga yang saya nak jual RM 579.00 je. banyak tu boleh jimat.. berminat? Ariff 016-4438409
ada 2 biji je ni..sapa cepat dia rembat lah..
terima kasih gunung online